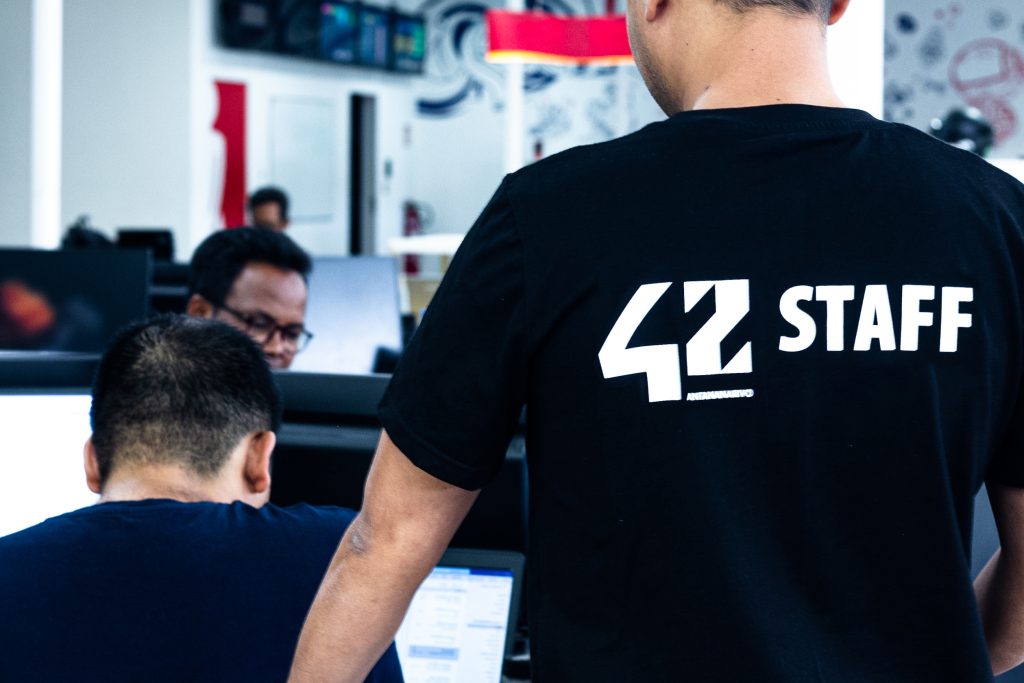 42 : APPRENDRE LE CODE.
Casser les codes.
DÉCOUVREZ 42
Découvrez 42 en deux minutes
-
Découvrez 42, l'école d'informatique faite pour vous. 42 a été créée pour s'assurer que le monde de l'informatique soit accessible à tous et à toutes. Depuis 2013, 42 propose un cursus d'excellence ouvert et gratuit, avec à la clé un emploi durable pour créer le monde numérique de demain.
Bienvenue!
-
Welcome to our network – we've been expecting you! From us all over the world to you: it's a pleasure finally meeting you. You're already part of the family.
UN RÉSEAU INTERNATIONAL
42 a créé le plus grand réseau d'écoles d'informatique au monde gratuites innovantes et ouvertes à tous et à toutes.
Où se trouvent les campus 42 dans le monde?
+18000
étudiantes et étudiants